I am back in my hometown Shimane, where the rainy season is over and hot summer days have arrived.
Today, I drove around the mountain roads near
Mt. Sanbe
, which is Shimane's very famous and beautiful mountain.
There were many cows released to pasture.
Occasional cool breeze is very pleasant.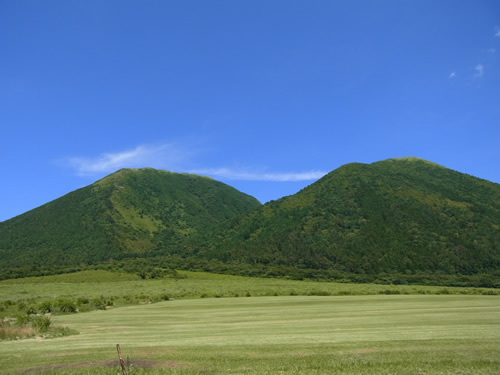 The picturesque, beautiful blue sky. Even the reflection in the car mirror is beautiful!